welcome
BULDER & BRAK
ADVENTURES
Sognefjord • Adventures • Kayak • Hiking • Jotunheimen
Explore Nature
Årdal offers world class nature experiences in a slightly secluded area of Sogn. There is no queuing and most people will find something to do here. Steep mountain sides offer excellent skiing conditions, great climbing experiences and the toughest hikes. The deep fjord and big lake offer great fishing or a beautiful paddling trip. The wild and beautiful valley of Utladalen makes Jotunheimen easily accessible to most people – whether you wish to experience it on foot or by bike.
Courses
We offer courses both at pre-set times and upon request. Our courses are arranged according to the educational ladder of the Norwegian Canoe Association - which qualifies for a sertificate after completing the course. Do you wonder if paddling might be for you? The 3 hour long introductory course might be your first step toward a new obsession. Have you tried kayaking before but want to learn more about basic resque techniques and how to paddle more efficiently? The 2 day long beginner`s course will give you the knowledge you need to continue kayaking on your own.
Kayak School
Join our Kayak School for kids between the age of 10-13 years, and create memories for life. This is a nature & kayaking camp for kids who enjoy outdoor life, playing in nature and playing in water. You learn how to kayak, to work together with other kids as a team, to stay safe on the water and to have fun.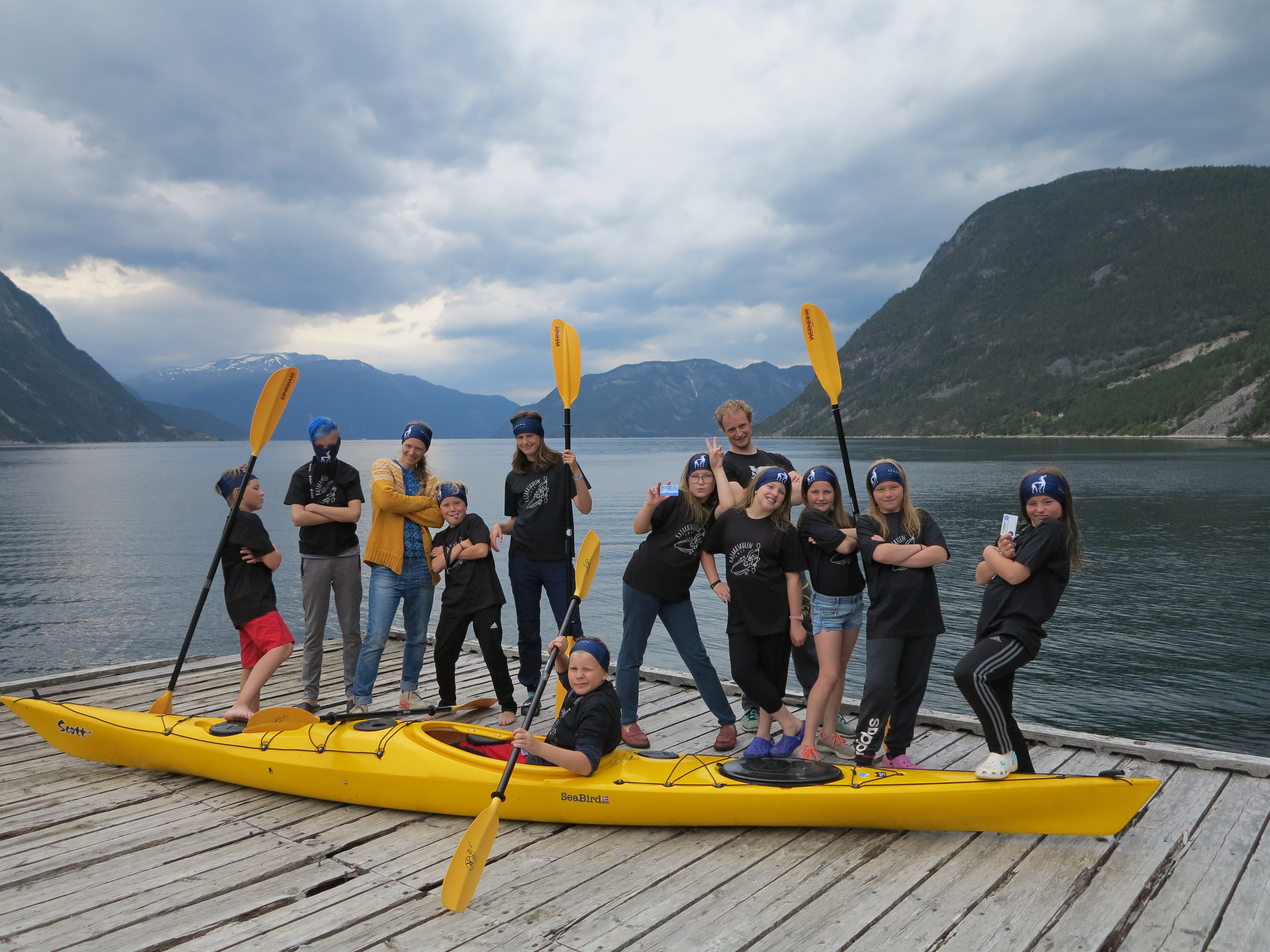 Winter adventures
We offer outdoor adventures the whole year around, and during winter we take you snowshoeing to beautiful viewpoints or kayaking in a winter landscape. The fjord landscape is magical during winter, with crisp and cold air, a spectacular light and a silence and beauty you don`t find many other places.